Maybe should have asked a more philosophical question here than on misc Brits on PP.
Two Laneys one 100w SG the other a 60w LBO. Both late 69/early 70.
The 100 has 0.01uF caps between plates and ground bus:
The 60 had 0.022uF between plates and blob of solder on chassis (i.e. same but less elegant). The 60 had carbon between pin 3 and pin 2 with blown cap (I removed both). Will replace sockets and up the screen resistors to 1k5. and redo heaters.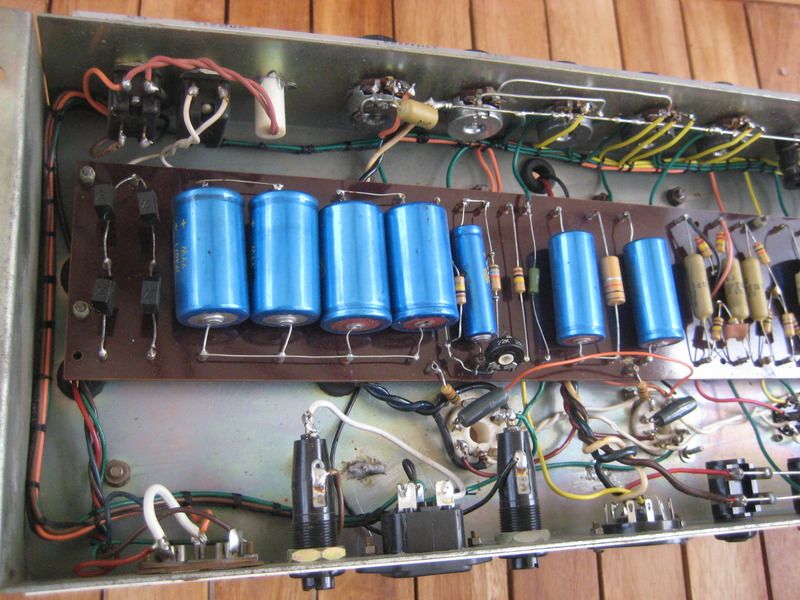 Any body explain this too be, seems that it would bleed off certain frequencies to ground as a resonance mod but on the plates (why not just put cap in NFB line , much less stressed?)
Allegedly a mod done to Tony Iommis Laneys but how much of that I believe............